Corporate Social Responsibility
Solus Corporate Social Responsibility
We care about our society and community and we endeavour to act in a way that shows a level of care for staff customers and the wider community as part of a strong CSR ethos. We do our very best to be responsible, sustainable and contribute to societal goals of a philanthropic, activist, or charitable nature by engaging in or supporting ethically-oriented practices
Brightest at Bloom with Enable Ireland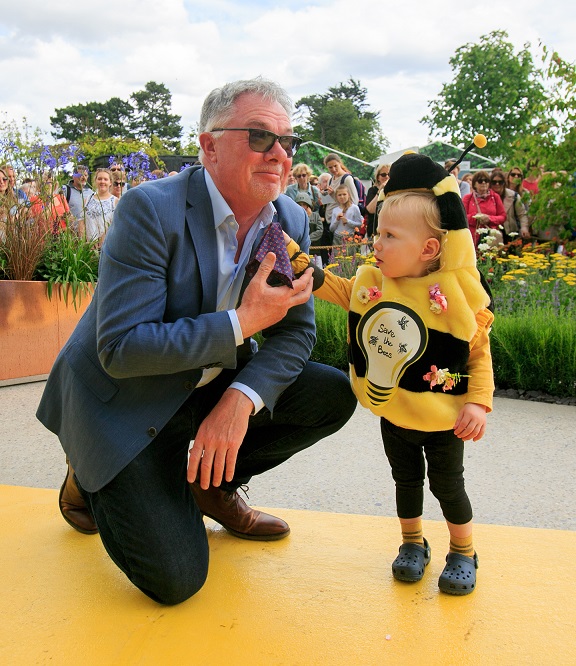 Arthur O Reilly (1) from Co Meath was crowned Solus Brightest at Bloom. The little man stole the hearts of the judges with his sunny disposition and bumblebee outfit emblazoned with the words 'Save the Bees'. Concern for the environment and the effects of climate change was a very big theme at Bloom so little Arthur hit all the right notes with his message to save the bees. Brightest at Bloom was a nod to Ladies Day but is all-inclusive. It was open to ladies, gentlemen, children, people of all abilities and sunny dispositions young … and not so young! It was about fashion but more about luminosity, brightness and light. The final was held at Bord Bia's Bloom on Bank Holiday Monday June 3th at 2pm when the yellow carpet was rolled out at Enable Ireland's Diversity Garden in association with Solus light bulbs. Solus invited people to simply take a bright selfie and upload it to Facebook, Twitter or Instagram using #BrightestatBloom. Finalists were invited to attend Bloom on Sunday June 3rd to the 'yellow carpet' where the winner was chosen at Enable Ireland's Diversity Garden which was sponsored by Solus light bulbs.

The Light Ball in aid of Pieta House
Solus were very proud to sponsor the Light Ball in aid of Pieta House, Preventing Suicide and Self Harm. Will and Mick Magee lost their mother and a close friend to suicide within a few years of each other. Following their deaths, the brothers wanted to do something to open the conversation about mental health, and started the Light Ball in aid of Irish suicide prevention charity Pieta House. The annual event now raises thousands of euro in Dublin and Sydney, their adopted home. Pieta first opened its doors in Lucan, County Dublin in 2006. Since then they have seen and helped over 58,000 people in suicidal distress or engaging in self-harm. They now operate fifteen centres and five outreach service across Ireland and employ over 200 therapists and Pieta's three main pillars of practice are prevention, intervention, and postvention.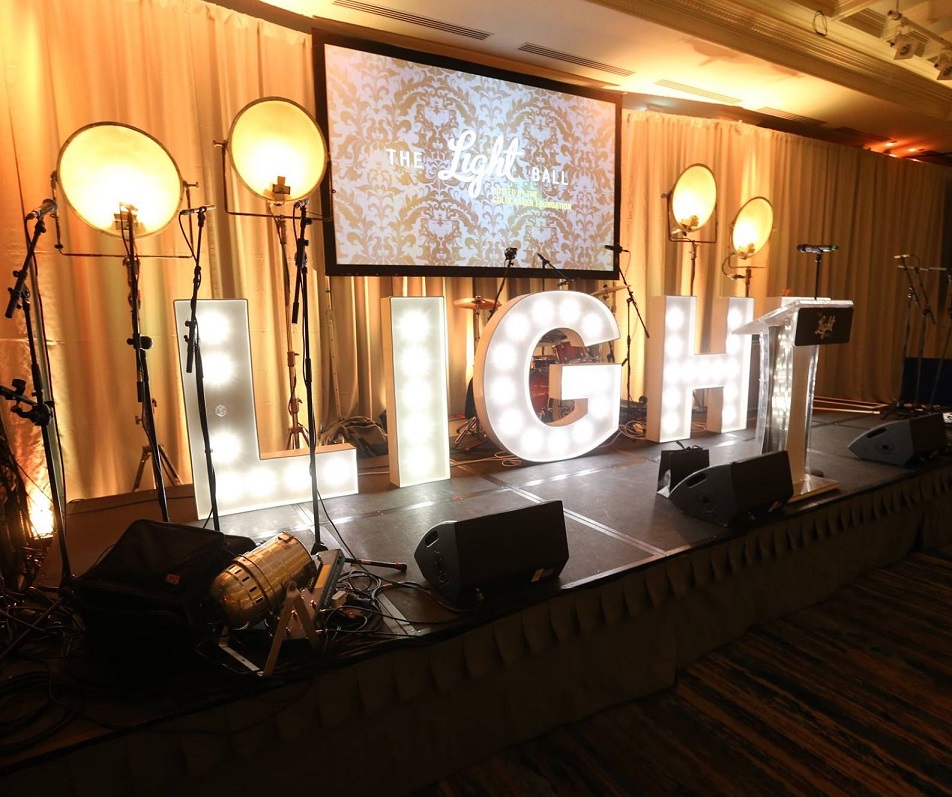 Brightest Boots at National Ploughing Championships
Solus had the search light on for the Brightest Boots throughout the three days of the National Ploughing Championships and on Thursday September 19th little Matthew Murphy from Carlow wowed judges with his bright Boots and colourful character scooping the grand prize of a VIP Hellicoper ride. Solus Light Bulbs invited all budding farmers and visitors to the National Ploughing Championships to wear their brightest boots and megawatt smiles to be in with a chance to win the VIP Helicopter Ride for the winner and a friend. The Solus Team were on the hunt searching for bright boots and megawatt smiles and the fun initiative was open to ladies, gentlemen, children, people of all abilities and all sunny dispositions! Solus Light Bulbs also invited all wellie warriors, wellie wags, wellie workers and all wellie wearers to upload a picture with their brightest boots or wellies to the @solusbulbs Facebook or any social media platform using #BrighestBoots. The best photos received hampers of goodies from Solus.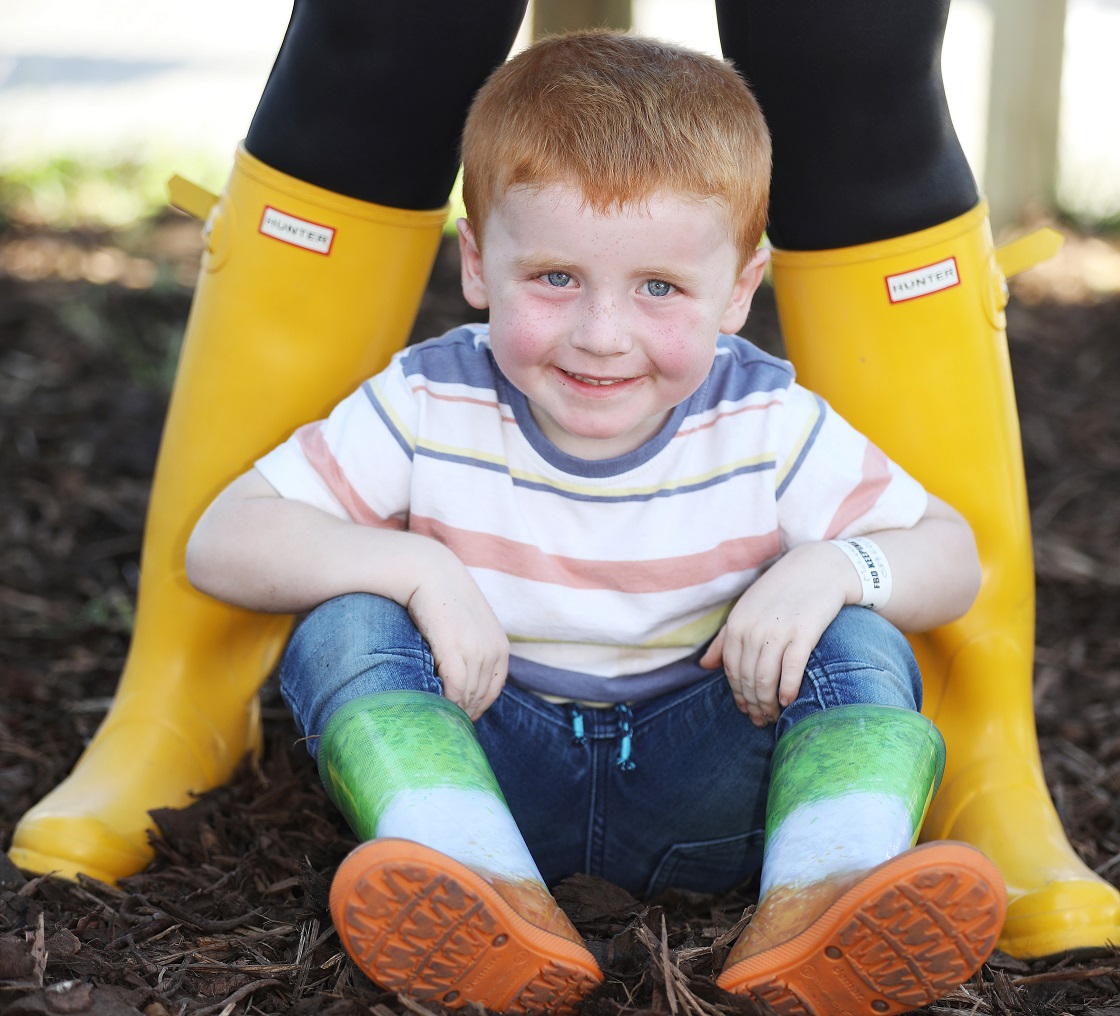 Darkness into Light for Pieta House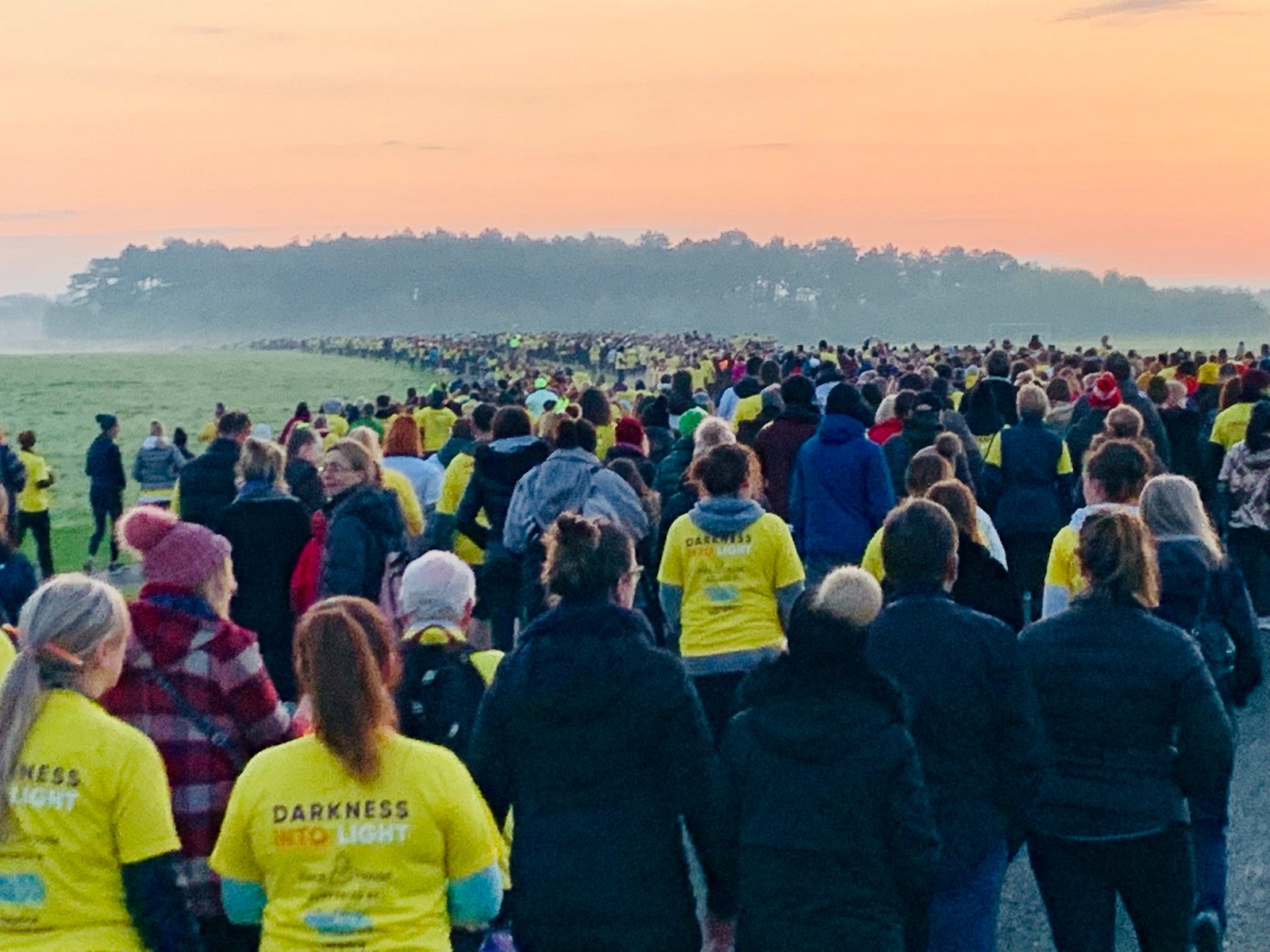 Solus were humbled to be part of the incredible Darkness into Light event and proud to be the sponsor of the 'Silent Kilometre' in Phoenix Park. The idea of the Silent Kilometre was to allow people a moment to remember family members & friends in a quiet time just before the sun begins to rise. The lights were added to bring warmth in the darkness. The Silent Kilometre began at the 2nd kilometre & finished as people come to the 3rd. The Solus team had a very moving and beautiful experience walking together from Darkness into Light in the early hours of that morning. Solus was so proud and humbled to sponsor the silent kilometre in Phoenix Park. Well done to all the organisers, volunteers and the incredible show of support in Ireland and all over the world spreading the #ThePowerOfHope
Shining a spotlight on Local Heroes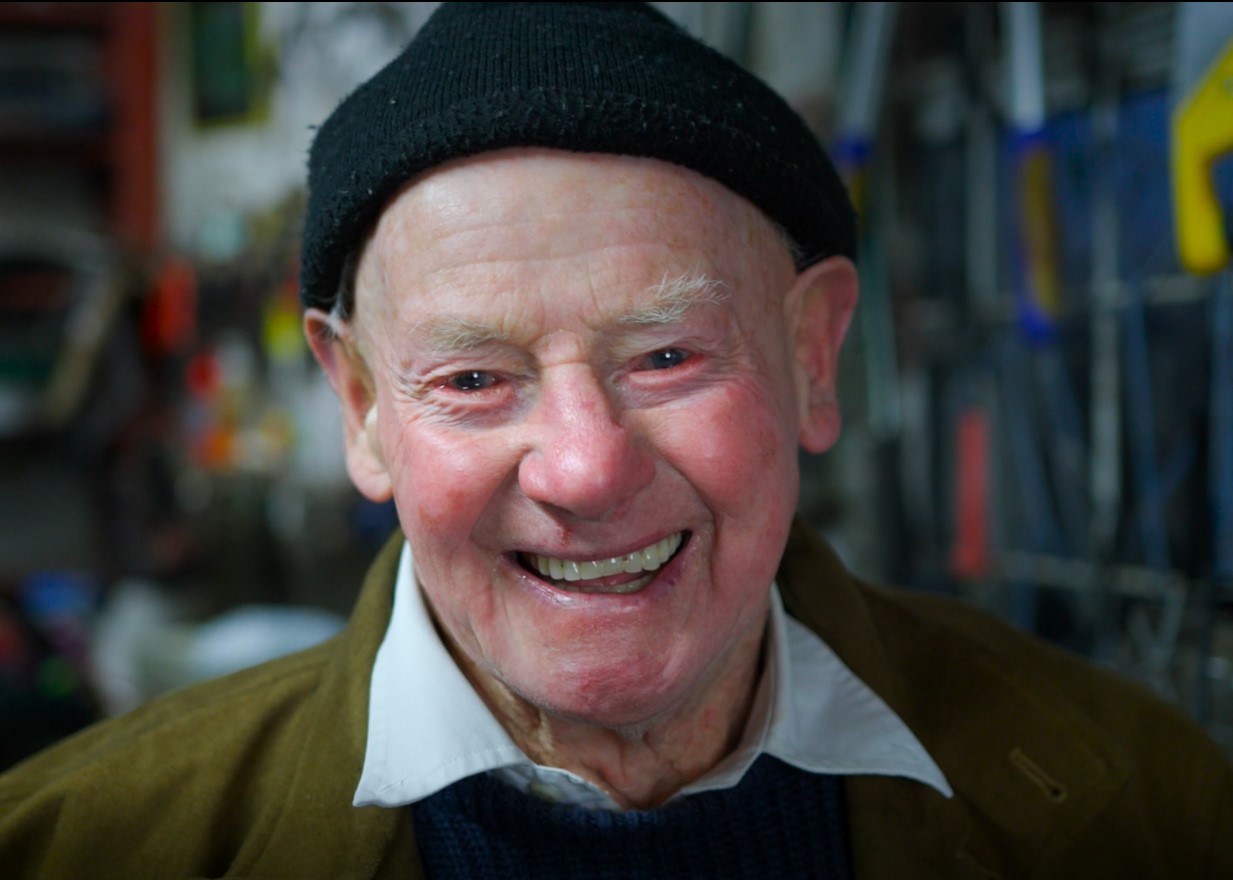 They call him Paddy Christmas
Great Grandfather Paddy Price (88) has been bringing joy to the village of Prosperous in Co Kildare since 1965 with his delightful Christmas lights display in his garden. People travel from far and wide to see the lights but perhaps the most enchanting of all is Paddy himself. His quietly spoken and gentle demeanor belies his powerful strength and razor-sharp mind. Funny, engaging and full of chat, Paddy's warm welcome to all who visit and is so special. He even has a little heater in the child size Christmas house he built so the children don't get cold as they delight in the free lollipops and sweets he provides. They call him "Paddy Christmas." Irish light bulb company, Solus are very proud to shine a spotlight on local heroes and Paddy was the first in a series of stories highlighting ordinary people that do extraordinary things. We hear so much about celebrities and the elite or about non-profits but this is all about normal, everyday people choosing to make their lives and the world around them a better place.
Let's Go Orange for Cycle against Suicide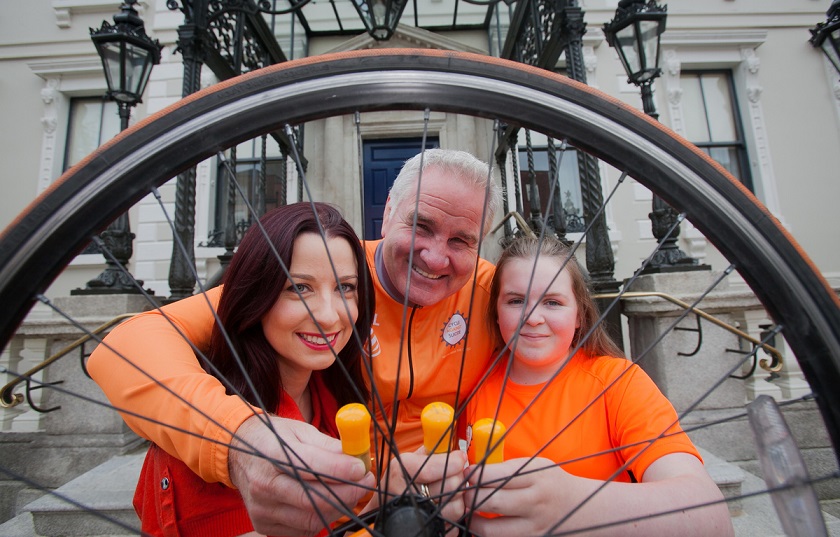 Something very exciting and special happened on Saturday, September 10th for World Suicide Prevention Day. Up to 75 iconic landmarks and buildings throughout the island of Ireland, such as Dublin's Mansion House and Kilkenny Castle, lit up orange to spread the message "It's OK not to feel OK; and it's absolutely OK to ask for help". In addition, thousands of people across the 32 counties lit an orange Solus light bulb in their windows at 8pm on Saturday, September 10th, in unity, to share this positive and universal message. This was part of Cycle Against Suicide's (www.cycleagainstsuicide.com) initiative: 'Events Against Suicide' where a wide range of locally run events will took place during World Suicide Prevention Week