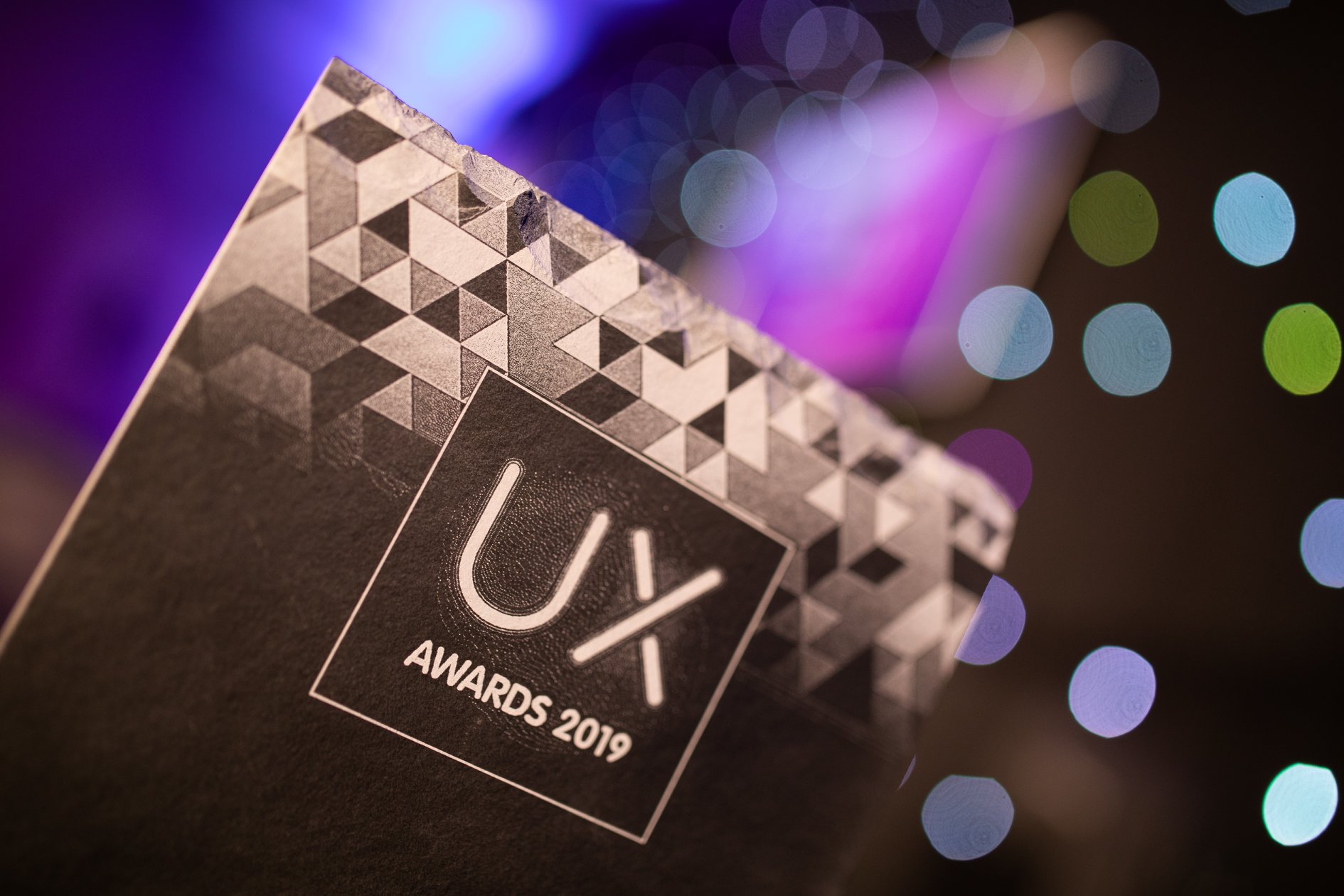 Top Honours for Solus Light Bulbs at
The National UX Awards
Solus Light Bulbs have been nominated for not one but two prestigious awards this week at the National UX Awards. Over 500 people attended the black-tie ceremony at the Ballsbridge Hotel in competition for one of only 15 awards presented. Celebrations went on into the early hours with live music and entertainment.
Solus joined ESB Networks, Overcast HQ and three others in the category of 'UX Achievement in Productivity & Utilities'. Solus were also shortlisted in the hotly contested 'Innovation in UX' category and joined high profile projects like 'Newswire by Storyful', Samsung AR by VRAI, and government initiatives such as the 'Online Child Passport Renewals by The Passport Service'
The UX Awards is a new awards programme that provides a platform from which to amplify and celebrate the UX world and the incredible contribution those in it; the designers, developers, agencies, clients, entrepreneurs and other stakeholders, make to economies and societies.
Solus were commended for their achievements in product design with their muti-award winning new XCrossTM Filament technology. This next generation LED bulb with XCrossTM filament design uses up to 87% less energy, with a natural, warm light and up to 15,000 hours lifespan. Solus were also commended for their Packaging Design with helpful on pack guides to enhance the customer experience and their pioneering new Customer Lighting Experience Displays. These high-level display solutions allow customers to 'try me' and see exactly what the light bulbs feel like in various surroundings and act as 'silent shop assistants' informing and educating consumers.
"We were very proud to be among the best in the business at The UX Awards. This nomination is testament to our commitment to innovation and new technology" said David Reynolds, Sales and Marketing Director.
Solus is an Irish owned company that has been established for over eighty years, now supports 63 jobs in Ireland and sell one light bulb every 6 seconds. The company have a proud Irish heritage of innovation and forward thinking that have guided the brand for the last 80 years and have been at the forefront of technology and lighting in Irish homes since electricity was first introduced in 1935.
Today, the company is a strong as ever and continues to place innovation and UX at the heart of their business. Solus continues to make advances in the 21st century, bringing new innovations and smart technologies into the ever-changing Irish home. Solus invest heavily into Research and Development and UX Design is top priority within the new Solus Energy Lab which has been set up to meet and exceed expectations of customers and retailers for enhanced LED products, packaging and the new in-store Customer Lighting Experience.
Media Contact: Helen O Dwyer | 086 2332725 | helen.odwyer@solus.ie