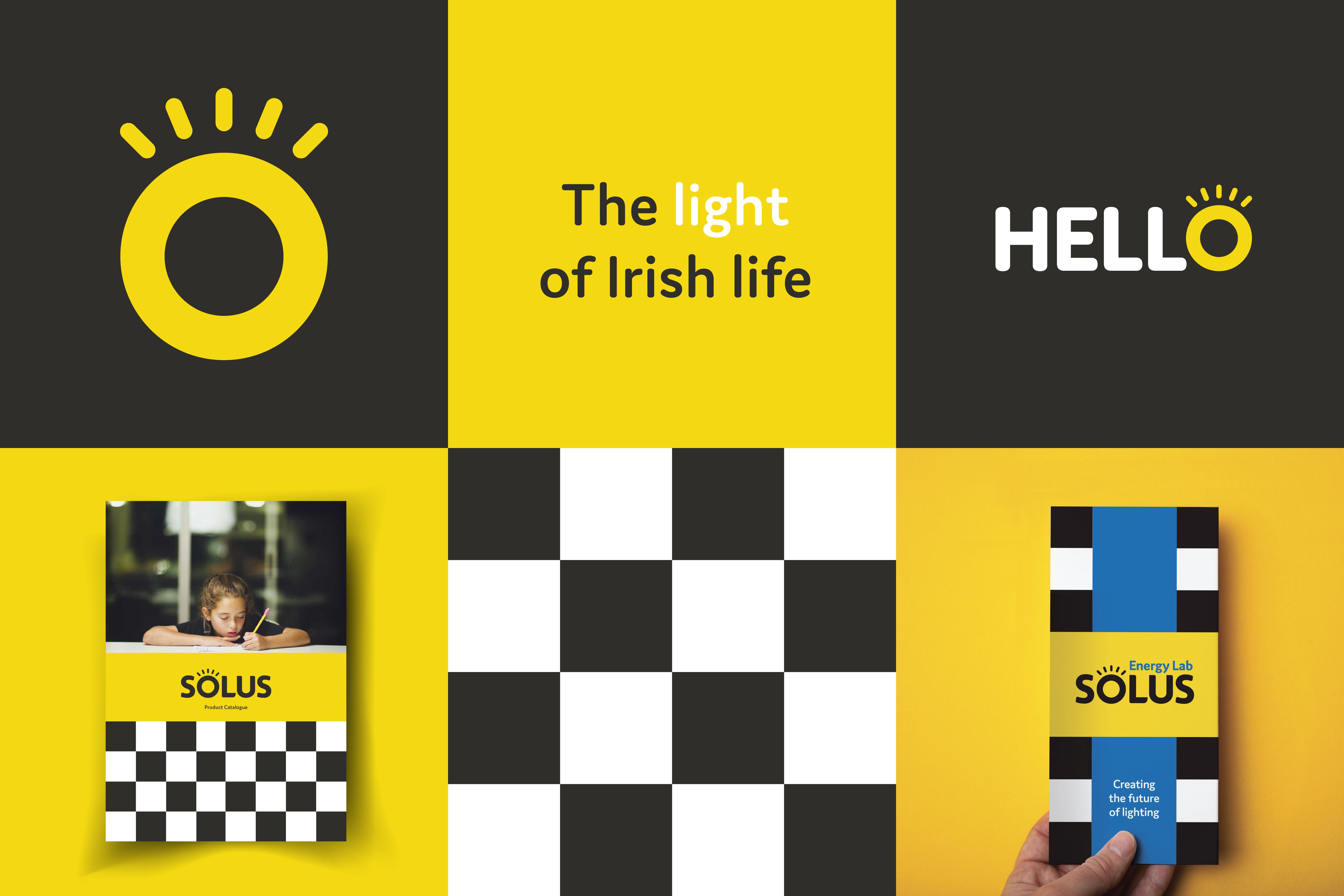 Solus light bulbs in the spotlight as True Story scoop top design award at the IDI 2021 Awards
The IDI Awards 2021 were celebrated online on Thursday, 11th November, 2021, showcasing the talents of designers & collaborators across Ireland, and Irish designers based abroad. True Story Dublin, the design agency behind the new brand identity for iconic Irish brand Solus light bulbs, scooped one of the awards for best packaging in the visual communications category.
Despite the challenges of another covid-impacted year, the creativity and quality on entries did not disappoint and the Institute of Designers in Ireland were honoured to give designers a platform to share their work and lift up each other's successes. From impactful photography to combat racism through to jewellery inspired by rats' teeth; from Guinness microdraught innovation through to industry-changing educational programmes, the breadth of projects truly shows the impact of Irish design on business, culture and creativity.
For the hotly contested packaging award, the panel of Irish and international judges were looking for creativity, innovation, functionality and craft in both the design and the print choices.
As an iconic Irish brand, Solus has been lighting Irish lives for over 80 years, a shining example of premium quality and total reliability. In response to the creative brief, True Story evolved the Solus brandmark, adding a visual icon to the 'O' that can be used as a shining light for the brand on shelf. They ensured the new brandmark always has a powerful prominence on pack, to support the trust and expertise the brand delivers. They embraced the re-introduction of the old Solus black and white chequerboard pattern, which was a most powerful brand asset that had been lost in recent times. This pattern was used on pack to create a modern and distinctive system on shelf, that could only be recognised as Solus.
Given the breath of the huge Solus range, the complexity of the category and detailed regulatory requirements, the design team focused on making the pack system as simple to navigate to consumers as possible – a complex collection of information, delivered in a simple consistent system across the range, easy to navigate and shop. Core colours feature prominently but are supported by strong use of secondary colour to support range navigation. A sustainability initiative was also created for the brand named 'Planet First', and this was supported by reducing pack footprints and ensuring the formats were 100% sustainable and recyclable. Matte laminate lends a premium finish, and spot UV lifts the brandmark on all packs.
Solus is an Irish owned company that has been established for over eighty years, now supports 63 jobs in Ireland and sells one light bulb every 6 seconds. The company have a proud Irish heritage of innovation and forward thinking that have guided the brand for the last 80 years and have been at the forefront of technology and lighting in Irish homes since electricity was first introduced in 1935.
Media Contact: Helen O Dwyer | 086 2332725 | helen.odwyer@solus.ie