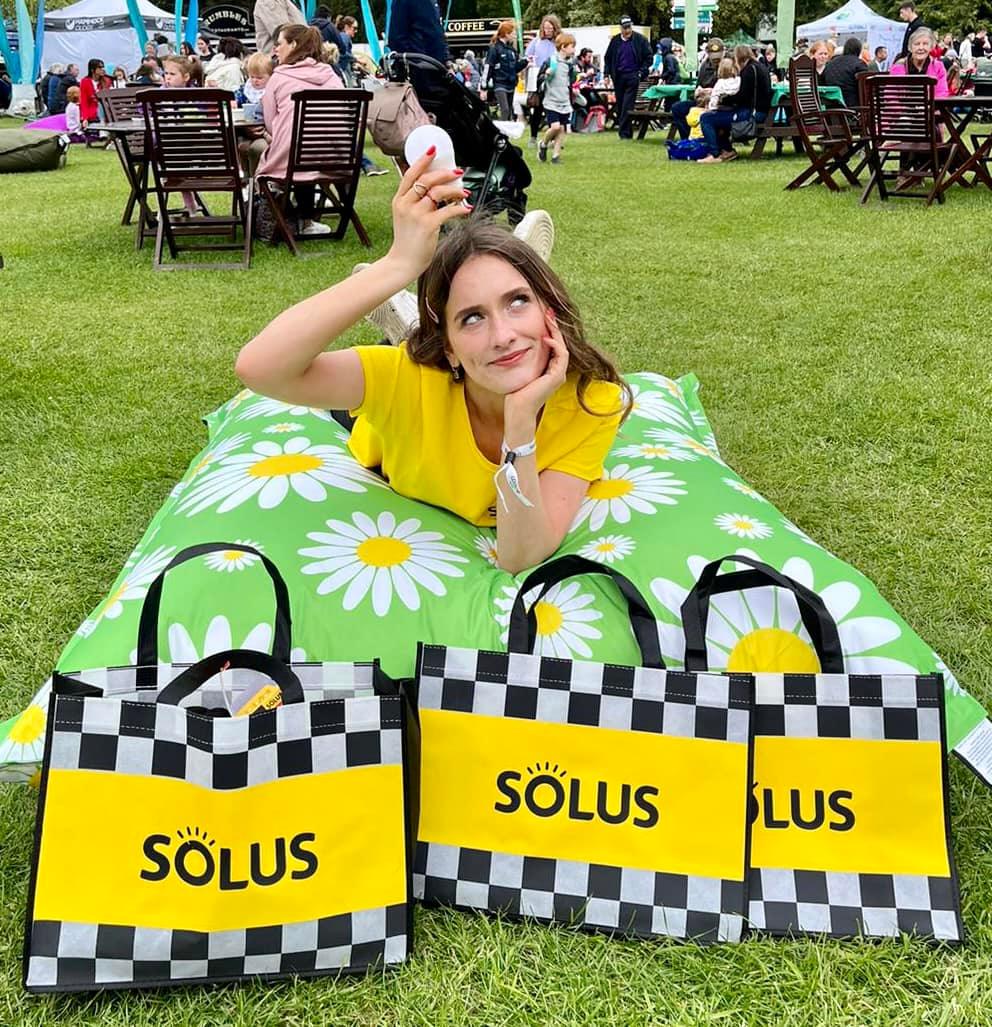 Flower power and light bulb moments for Solus at Bord Bia Bloom
Solus were, once again, a very visible and popular sponsor at Bord Bia Bloom this year with outstanding activation and bright ideas abounding! Solus were proud sponsor of the Eureka Show Garden by garden designer Niall Deacon and the partnership was a great success. Afterall, Solus have been growing bulbs since 1935 in Ireland!
As part of their Planet First sustainability programme, Solus handed out 20,000 of their NEW sustainable shoppers to visitors. The cleverly designed Solus sustainable shoppers in the trademark yellow with black and white chequered pattern are always a very popular find at Bloom and can be spotted all over the country throughout the year.
Niall Deacon scooped gold for his 'Eureka Garden in association with Solus Light Bulbs' with awards for Best planting, Best Small Garden and Best in Category. Solus proudly support local communities and were honoured to sponsor this talented Wexford man to bring his stunning Show garden to Bloom.
On Bank Holiday Monday, Solus lit up the show once again with the final of Brightest at Bloom. Alva Rosie Darley (6) & Fiadh Ellie Murphy (7) from Donabate were crowned Solus Brightest at Bloom 2022. Miss Ireland Pamela Uba was the Judge on the day and chose the bubbly pals for their megawatt smiles and sunny dispositions. Solus Brightest at Bloom was open to ladies, gentlemen, children, people of all abilities.
Media Contact: Helen O Dwyer | 086 2332725 | helen.odwyer@solus.ie